The 12 Step House 64th Anniversary Dinner

On October 22, the 12 Step House will celebrate our 64th Anniversary with dinner and dance at The White Eagle in Niles. Plan for an evening of wonderful fellowship and speakers, exquisite food, the five-thousand-dollar raffle, silent auction and fun dance music!
Tickets are $50.00 per person and available from any Board Member or the custodian on duty. Also, please pick up a flyer to post at other meetings that you attend.
We need items for the Silent Auction. If you have a gift or know of a business that will donate an item or certificate valued at $30 or more, please bring the donation to the House office. This is a great service opportunity!
Remember, the Anniversary Dinner is our only fundraiser for the year! Come out for the evening, support the House, and have fun!!!!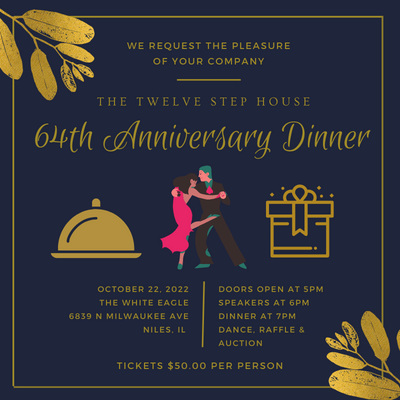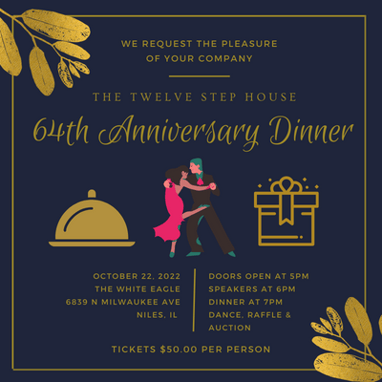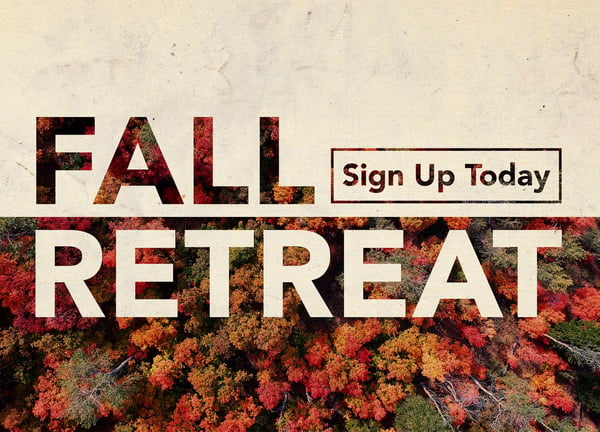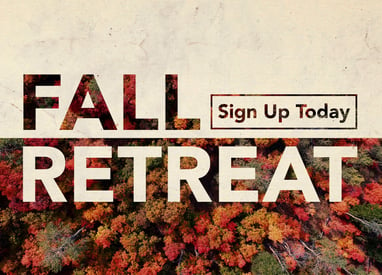 The 12 Step House
Closed AA Men's Retreat
Semi-annually since 1968
Oct 28 - 30, 2022
Friday 3:30 PM - Sunday 10:00 AM
St Mary's Retreat House
14230 Main St
Lemont, IL 60439
RESERVE TODAY - SPACE LIMITED
312-848-1107
JOIN US FOR THIS SPIRITUAL WEEKEND
12 step meetings and breakout discussions
Time for reflection in beautiful surroundings
Snacks, movies, pizza and lots of laughter
Registration Friday 3:30 PM – 6:30 PM
First Meeting - 8:30 PM
$160.00 (room and meals)
Please call below OR Text with RSVP
312-848-1107
We can't reserve room without call.
For information
Dick Cain 312-848-1107
Mark W. 773-216.-0263
Share your strength and hope! For just $15 a month you can support the House. We need help to give help.